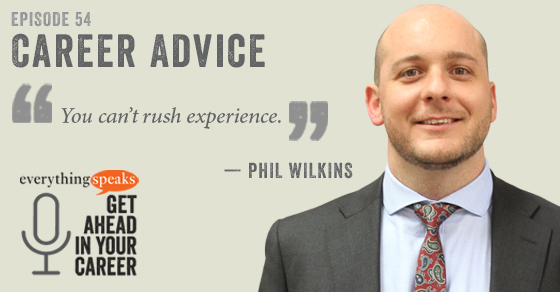 You Can't Rush Experience (feat. Phil Wilkins) – Explicit
A startup told Phil Wilkins that he wasn't getting a position because he didn't have a college degree. Not one to back down, Phil pointed out that some of the most successful entrepreneurs didn't finish college.
Years later Phil is the Director of Enterprise Sales at Agreement Express and on his way to the top. What made the difference? He got a degree in baddasery and learned to condition himself to view mistakes as learning opportunities.
Key takeaways:
Find a mentor early in your career.
It's ok not to know everything.
Don't be afraid to ask questions.
You can't rush experience.
Take advantage of the tools and resources that you have access to.
Be a life-long learner.
Fail fast and view mistakes as learning opportunities.
In a time of instant messaging and immediate gratification, remember to take some time to stop, think and weigh the pros and cons of your decision.
When you know yourself better, you understand what your values are.
Patience is a great virtue.