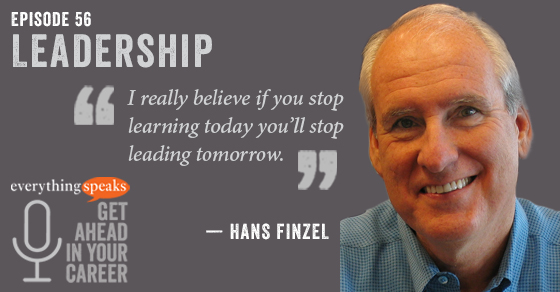 Top 10 Ways to Be a Great Leader (feat. Hans Finzel)
Lee Caraher talks to Hans Finzel, an author, speaker, podcaster, and former CEO of international non-profit WorldVenture. Together they talk about leadership development and why if you stop learning today, you'll stop leading tomorrow.
Key Takeaways:
Good leaders are both born and made.
Accessibility is key in leadership. Leaders cannot hide out away from followers.
There's no gain without pain. You need to take the stairs to learn; not the escalator.
You must demonstrate responsibility before you are given responsibility.
Even if your work is not bound by time, you need to show up on time to appointments and meetings.
Listen and learn are the two most important words in the leader's vocabulary.
People love it when you listen to them. Keep your ears open. That doesn't mean you have to do everything people tell you to, but people want to know they're heard.
If you stop learning today you're going to stop leading tomorrow.
The willingness to learn is critical for career success.
Just because you're in leadership doesn't make you a good leader.
In leadership, EQ, emotional intelligence, is more important than IQ.
Learn to be resilient and handle change.
Resources: