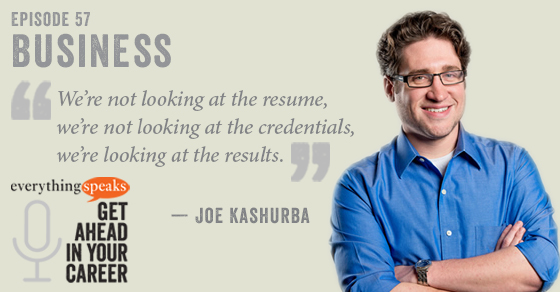 How to Succeed with a Virtual Workforce (ft. Joe Kashurba)
Joe Kashurba's career in web design started as a high school side-hustle. Twelve years later, his freelance business has transformed into a digital agency with a virtual team and clients around the world.
Joe's entrepreneurial spirit helped him overcome an unsuccessful business venture and a post-graduate career slump. Slowly, Joe began gaining clients, and suddenly, he was working so many hours that he needed to hire help. Joe and Lee converse about the challenges and the joys of starting your own business.
Key Takeaways: 
If you want clients, you need to actually go out and do something to get clients.
When hiring a virtual team, have the prospect do a project and see what happens rather than go through an extensive interview process.

Find people all over the world who you would like to work with over and over again versus finding people who are in your proximity.

Be good at something and you will have more options in your career.

Look at the results, not the credentials.
Resources: