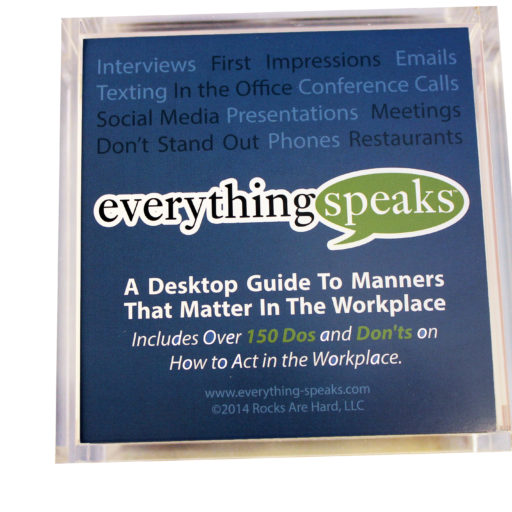 EverythingSpeaks Desktop Guide
$25.00
478 in stock
Description
Put the Manners that Matter Right at Your Fingertips!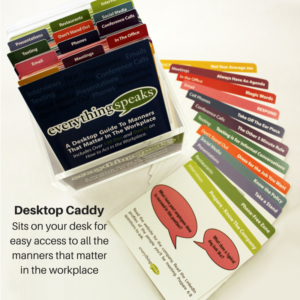 Every day in offices and workplaces all over the United States people do or say things that get in their way or propels them forward in their career. Everything we do speaks and people you don't even know are listening.
EverythingSpeaks is a desktop guide to manners that matter in the workplace. We created this handy box after working with hundreds of employees and clients for more than 20 years. We realized that people get in their own way at work simply because they don't know how to put their best foot forward. These dos and don'ts are based real experiences we've observed.
P.S. Thanks to Lee's mom, Grandmother and Godmother — even if I didn't take all of your advice.
Only logged in customers who have purchased this product may leave a review.