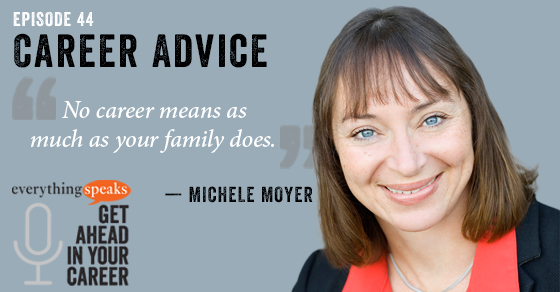 You Define Your Own Success (feat. Michele Moyer)
On the latest episode of Everything Speaks, host and Double Forte CEO Lee Caraher interviews Michele Moyer, president of Kings Mountain PR. Michele shares her career journey as well as a very personal story with Lee and together they gleam some excellent lessons about identifying what is most important in your life.
Key Takeaways:
Try different jobs and pursue different interests until you find your fit. There are no bad decisions.
Agencies are a great place to work with different size companies and in different industries.
Your personal life and your career don't always line up. It's okay to move around.
Follow the "bread crumbs" of your career. They are leading you down a path to your ideal job.
Find mentors who will help you explore what role is best for you.
You can never know how you might feel about career and parenting until you become a parent.
Life happens – and you will learn what is most important to you and in your life. Listen!
Money is not the most important measure of success.
Don't underestimate the value of health insurance.
Resources: