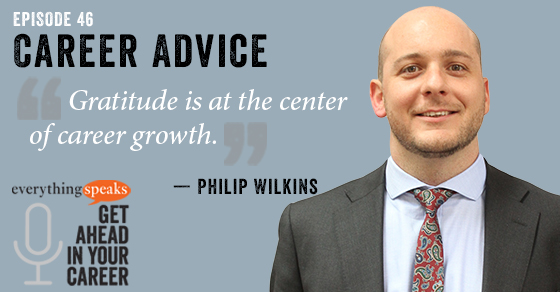 Gratitude is at the Center of Career Growth (feat. Philip Wilkins) – Explicit
Phil Wilkins now realizes that gratitude is one of the key elements to gaining career success. But it wasn't a direct path for Phil. Host and Double Forte CEO Lee Caraher sits down with Phil Wilkins, director of enterprise sales at Agreement Express and cofounder of two SAAS startups, to talk about why he dropped out of college, how to forge the career path you want and why gratitude is a great career tool.
Key Takeaways:
Sometimes you have to prove yourself to get what you want. If you're confident you can perform, do it.

You can't forge your dream career on your own. You never know what impact people will have on your career. Pay attention.

Sometimes the right thing; isn't the right thing. Sometimes what you think makes sense personally isn't right for a business. That's okay.

If you take a job for which you aren't qualified, be prepared it might work out; but it might not.

If you find a great leader and mentor, follow them.

Don't rush the title. A new title is never more valuable than learning and experience.

When giving critical feedback, always say something positive too.

Leverage the lessons each boss teaches you. Leverage your failures too.

Be grateful for the small gestures and small lessons that help you along your career path.

There are multiple paths to success.