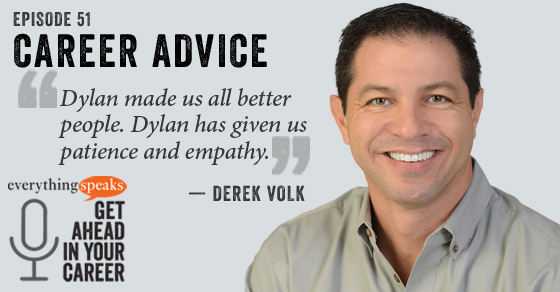 A Dad's Life Raising a Son On the Spectrum (feat. Derek Volk)
Double Forte CEO and Everything Speaks host Lee Caraher sits down with Derek Volk, Maine businessman, volunteer, philanthropist, softball coach and President of Volk Packaging Corporation. He and Lee talk about working in a family business; Derek is the third generation in his family leading Volk Packaging Corporation. Perhaps more importantly, Derek shares a very impactful and personal story and how it has shaped his family, his views on life, and his business.
Key takeaways:
Hustle can outperform size and establishment.
Life will interfere with your plans. That can be an opportunity.
The challenges you face in your personal life can make you a better manager and a better employee.
Being "human" at work can be a powerful connector.
Control what you can control: yourself.
Significance is more important than success.
It is always helpful to learn a business from the bottom up. It can make you a better manager.
Everything you do as a manager sets a tone and an example. Be aware of your influence.
Business books are great credibility boosters.
Resources:
Chasing the Rabbit: A Dad's Life Raising a Son on the Spectrum