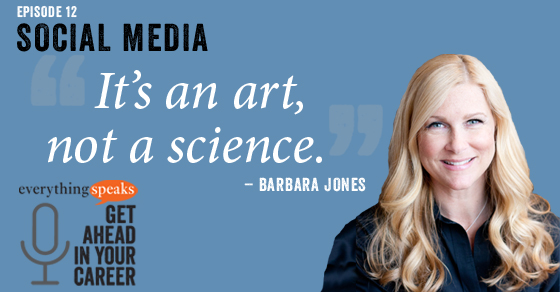 012: Social Media Influencers with Barbara Jones
In this episode, Lee Caraher interviews Barbara Jones the founder and CEO of One2One Network to talk about the age of social media influencers.
Hear Barbara talk about how you can activate social media audiences with authentic communication strategies and tactics, including:
How to work with influencers who've become celebrities in their niche
Influencer content performs 8-10% better than brand-created content.
Don't try to control every image or post to get better traction and engagement.
How to talk with clients about how to evaluate influencers and how influential they are. The "Power Middle" – smaller number of followers, with super engaged readers – audiences for Blogs between 25K- 50K.
Follower counts are not indicative of actual influence.
How to manage the "pay for play" dynamic with bloggers, Instagrammers – and how you should adjust your expectations between earned and sponsored pitches.
And more!
Other Resources
One2One Network http://one2onenetwork.com/
Follow Barbara https://twitter.com/barbarajones