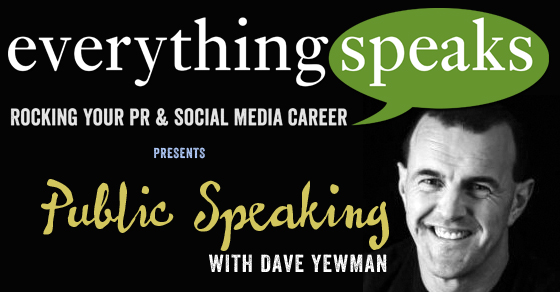 008: Public Speaking with Dave Yewman
In this fun and super-useful episode, host Lee Caraher talks with public speaking coach extraordinaire Dave Yewman who shares his expert tips on how to speak to be heard.
Some of the key insights Dave shared to help you not suck at your presentation (his words):
How you present matters.
Always record yourself when practicing so you can see how you're presenting yourself – when you see what the audiences sees, the impact is profound and incredibly powerful. Use your phone.
You lose credibility when you put "non-words" including "like" "um" "so" into your presentation.
Get to the point. Fast. "The key thing I want to tell you is this…"
Tell stories to make your point. Steal a story if you don't have your own.
Get rid of jargon. Get rid of jargon. One more thing: get rid of jargon.
Practice, practice, practice.
Other resources
Follow Dave https://twitter.com/Ohgettothepoint
His company: Elevator Speech
The Book: Weekend Language
Julian Treasure "How to Speak so that people want to listen"