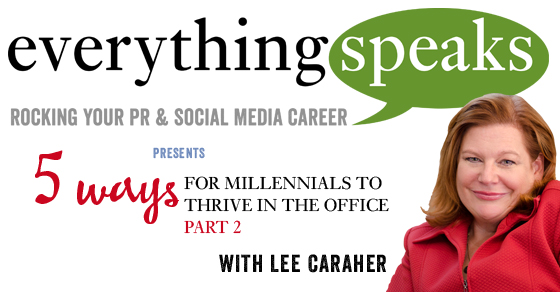 005: 5 Ways For Millennials to Thrive in the Office Part 2
In this second part of her podcast on ways Millennials can thrive in the office, Lee Caraher discusses five more tips for new employees to succeed at work.
Lee covers:
Why you should ask for feedback. It's a gift. Really.
Why, if you're on time, you are late.
The importance of mirroring office norms and standards.
And more!
Other Resources: Millennials & Management https://www.amazon.com/Millennials-Management-Essential-Guide-Making/dp/1629560278