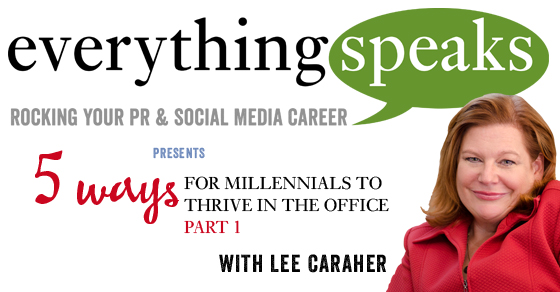 004: 5 Ways For Millennials to Thrive in the Office Part 1
In this solo episode Lee Caraher discusses five ways for millennials to thrive in the office. Pulling from her book, Millennials & Management: The Essential Guide to Making It Work at Work, Lee shares tips for communicating across generations.
Learn:
Why we must define terms. "Draft" and "end of day" don't mean the same things to the same people.
The value of trying something your boss' way before you change it.
The importance of understanding hierarchy: why it exists, how different generations view it, and how to respect relationships, build relationships and get things done.
And more!
Other Resources: Millennials & Management https://www.amazon.com/Millennials-Management-Essential-Guide-Making/dp/1629560278